Client Spotlight — KD Game Room Supply
Pivot was one of the big words for businesses in 2020. And many businesses have been thinking outside the box for innovative ways to help keep their doors open and grow their businesses. KD Game Room Supply was one of those businesses. KD is a family-owned small business located in Ames, Iowa. They specialize in all things coin op and game room related. KD has been in business for over 60 years, so this wasn't the first storm that KD has weathered. And like they have before, they were determined to persevere.
In the spring, the spread of Covid 19 was forcing bars and restaurants to close down or scale back their capacity. For KD, this was something that impacted them as well. They had their coin op equipment including jukeboxes, pool tables, pinball machines, touch tunes, and ATMs in these bars and restaurants. These new regulations were going to drastically impact their business. Instead of assuming that this was just going to be their reality, they pivoted. They continued to support those venues in any way that they could, but they also focused on in-home game room equipment and furniture. After all, we were all stuck in one place a lot more lately — our homes. Why not make that time at home memorable? So KD re-vamped their website and re-focused their efforts on in-home game room items. Air hockey, pinball, arcade games, table tennis, pool tables, and dart boards started getting snapped up by customers looking to isle away the hours.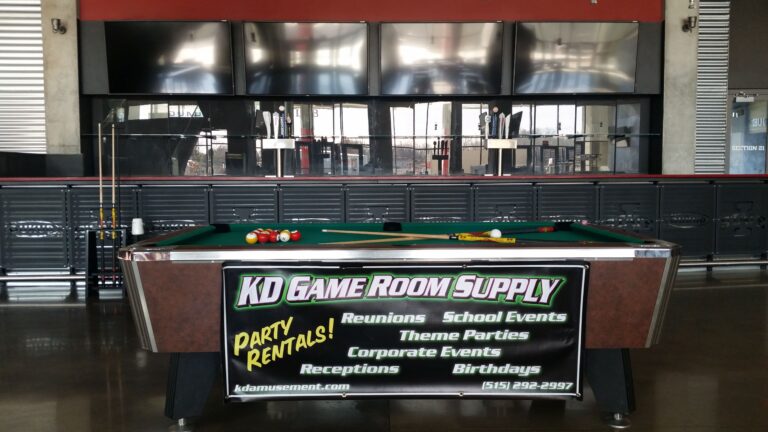 But perhaps their biggest pivot was in the area of event rentals. For years, they had been renting out game room items and other coin op equipment to corporate events and schools (for company picnics, holiday parties, school carnivals and other special events). They even rented equipment to parents for a unique birthday party theme and photo booths for wedding receptions. This grew to be an important branch of business for KD, and overnight this type of revenue was dried up. No one was having events. As the months dragged on and large gatherings continued to be put on hold indefinitely, KD realized that they were actually uniquely positioned to offer an opportunity to companies to have socially distanced "mini" events to recognize employees and show their appreciation for all their hard work during this difficult time. Instead of renting the equipment for one day, it now became something where they rented the equipment out over a series of days and the companies could hold mini-events (smaller events that fit within the current requirements). KD rented pinball machines and arcade games to companies who then held staggered events for small groups of employees so that all employees could participate. And the response has been incredible! Companies have jumped at the chance to set these types of events up for their employees and the employees are thrilled!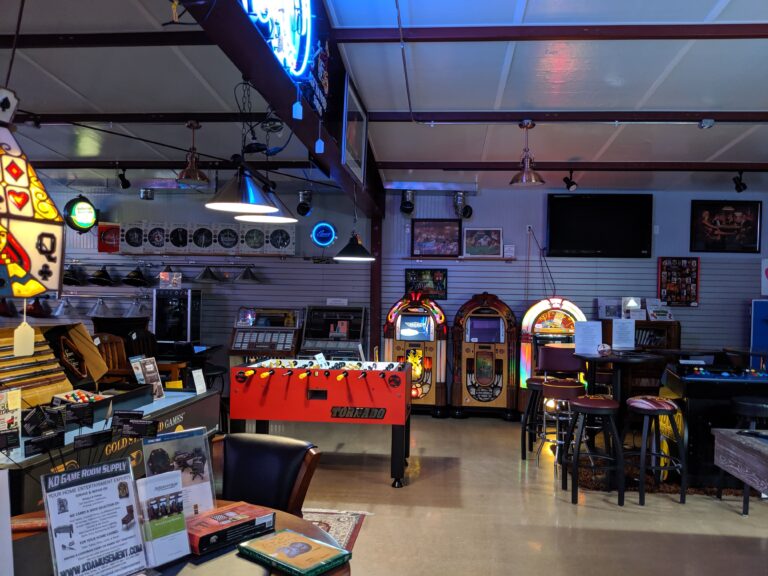 KD continues to prove their resilience and willingness to go above and beyond for their clients and Albright Creative is thrilled to have KD Game Room Supply as a client. Albright Creative helps KD by providing web design and development, graphic design services, marketing support, and social media management. We are grateful to have had them as a client since 2017 and we are thrilled to support them going forward as they continue to do amazing things!