Albright Creative specializes in print and digital design. We create visually appealing WordPress websites that give your business a professional edge against your competitors. We also design brochures, business cards, logos, postcards, and social media graphics.
What Our Clients are Saying
"Lockton's creative team partnered with Albright Creative to assist with design and creative needs during our busiest time of year! Thanks to Erin and her team, we were able to manage our workload effectively and deliver creative, quality collateral to our clients under very demanding timeframes! We received many compliments from our clients regarding their work. Thank you, Albright Creative! We will be reaching out again!"


Shirley McMillan, Lockton Companies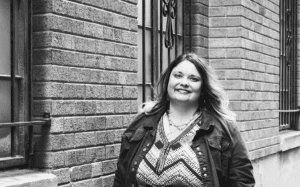 Erin Albright
Erin Albright is the owner and creative director at Albright Creative, LLC. She creates WordPress websites, logos, marketing materials and social media graphics for clients wanting to take their business to the next level. Erin is constantly enhancing her skillset by researching and staying current on trends in content management, web design, graphic design, branding, SEO and social media. Erin spent 11 years in an in-house design department before starting her business in 2017. When not working, Erin enjoys spending time with her boyfriend John, her parents, friends, and her two dogs.
If she could travel anywhere, Erin would go to Ireland.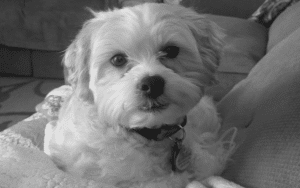 Teddy Albright-Ries
Teddy Albright-Ries is a behind-the-scenes employee at Albright Creative, LLC. Teddy is the company mascot and our most loyal employee. He has a dog bed next to Erin Albright's desk and, during working hours, can always be found right by her side. He is always willing to consult on any topic, but his favorite thing to have a round-table discussion about is what to have for lunch.
A place that he would love to travel to is Ireland (just like Erin Albright stated in her bio). Why? He really only ever wants to go wherever she is.
Albright Creative utilizes other amazing independent contractors/graphic designers for special projects where additional support is needed. They help us meet demand, bring an additional set of eyes to a project, and, most importantly, they help us keep our sanity during busy times. We appreciate them and value being able to partner with both our clients and other designers to ensure that the highest quality experience is achieved.
Contact us to set up a free 30-minute phone consultion to discuss your web and graphic design needs.